Speaking of being surrounded by talent, it is with great honor and excitement that, on behalf of Ilumni, we welcome Jason Gordon to our faculty.
Jason comes to us with an impressive background, and extensive experience in the lending space.
With a bachelor's degree from San Diego State University, followed by an MBA from National University, Jason holds multiple divorce real estate credentials, including his CDRE™ that he obtained in 2019.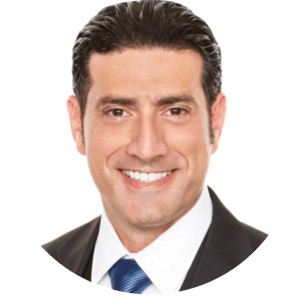 He has been in the mortgage lending industry for 18 years, and has led multiple teams and offices to record-breaking sales volume.
Guided by a passion to serve the consumer, Jason became involved in divorce lending in 2016, and since 2017, he has taught real estate professionals on the topic throughout Southern California.
He explains, "Throughout my career, I have noticed a tremendous disconnect between mortgage, real estate & legal professionals with regards to effectively assisting divorcing homebuyers & homeowners. The limited education and training available to these professionals has been detrimental to divorcing consumers who are clearly in need of accurate guidance. The art of helping fellow humans successfully navigate through a negative transition in their lives has been intrinsically rewarding to me from many aspects."
When Jason came through our CDRE™ training in 2019, he was immediately adored and respected by his fellow students and our faculty. He was part of the famous "Salty Pig" tribe at Master Course, and we are thrilled he has accepted a position with our faculty. "I am extremely honored to partner with a staff & faculty so committed to ethical consumer protection. Through ongoing timely and relevant guidance to industry professionals, aligning with the team at The Ilumni Institute represents an opportunity for me to significantly improve the quality of care to those impacted by divorce for decades to come."
Welcome to the team, Jason! We are honored you have you alongside us as, together, we raise the bar in divorce real estate!