Brandon Mulrenin for a riveting discussion of how to be a successful Realtor without being a salesperson. As CEO and founder of Reverse Selling, Brandon shares his unique perspective on how to genuinely connect with prospects and potential clients without the pressure to be pushy. Hint: It's more about psychology than it is cheesy scripts.
Brandon shares the essential steps to sizing up a situation so you can sell through loyalty and relationships. We hear how Brandon has built one of the fastest growing brokerages in the Midwest using this revolutionary method of turning cold calls into clients.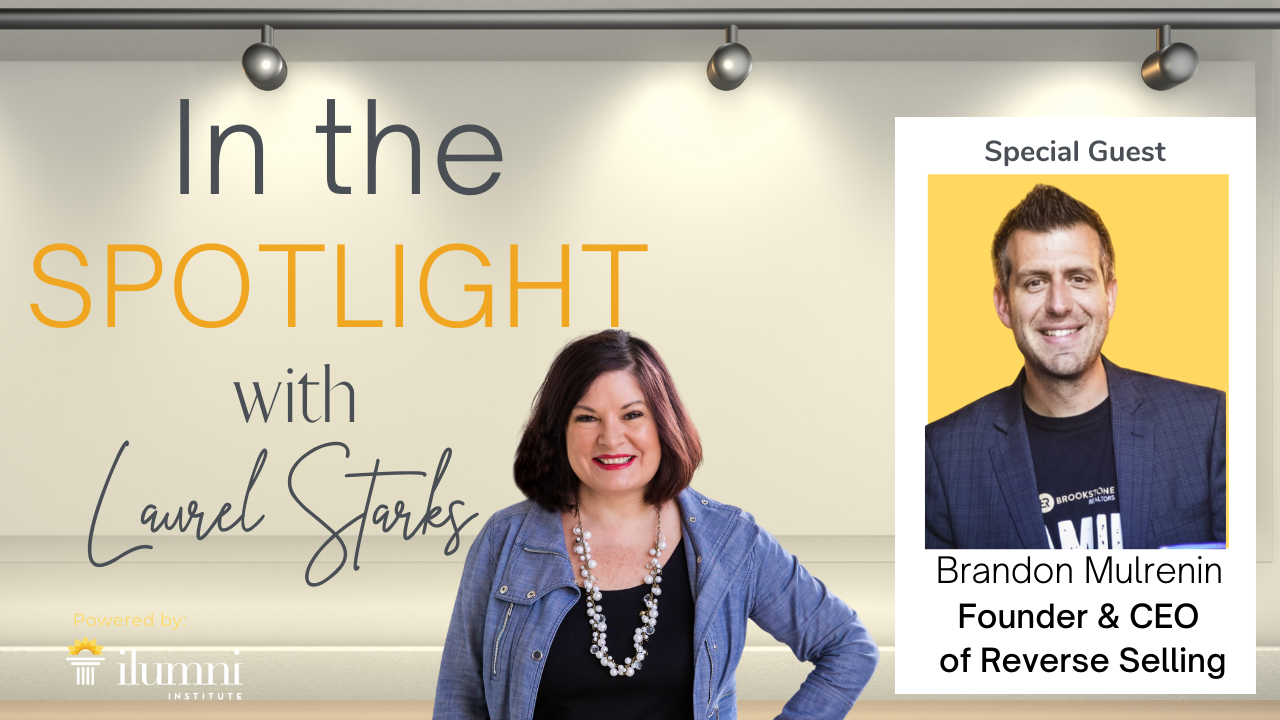 1. How Brandon started?


I was in the mortgage business, just kind of like the outline, so I started in the mortgage business when I was 19. So pretty much right out of high school, I mean, I worked somewhere else for a year, but then I got into the mortgage business when I was 19 years old, and I mean, I was, I mean, I was a kid, I mean, you're a kid at 19.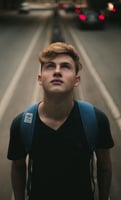 I was doing three, four, five, and eight hundred thousand dollar mortgages, and I didn't even know what a mortgage was! So my growth came fast.

I was lucky enough to be around billionaires at that age. They were my mentors who had grown massively-wildly successful organizations—great leaders with great sales training methodologies. So to start my career off that way? That's something really special
2. What led you to develop your own technique?
I met my wife at Quicken Loans, and we both looked at each other and said, "Well, it probably doesn't make sense for us both to be in mortgages if we're going to make this thing work." And we did—we're married now and we've got three beautiful daughters.

We didn't want to put all of our eggs in one basket; however, we kind of did!

I got into the business during the financial crisis of 2007/2008. What a great time to get started in real estate! And so mortgages…it was insane. I mean, mortgage business dried up and real estate was very difficult. That's when I really got started when I was in the mortgage business when I was at Quicken Loans. It was a normal day for me to have five, six or seven hours of actual talk time on the phone every day. And that was the minimum expectation.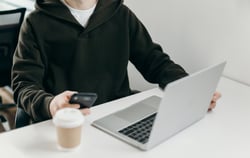 3. Who were you calling?
The top 5 pillars of business:
Top 100, or your sphere of influence.

Referral partners—I turned this business from a B2C business model into a B2B business model

divorce attorneys,
probate attorneys,
estate attorneys,
CPAs,
financial planners,
insurance agents

Hand Raisers

expired listings
old expired listings
for sale by owners
for rent by owners

Absentee Owners

rental properties that are constantly buying and selling based on the market fluctuation

Downsizers
So, how did Brandon use these techniques and how is Reverse Selling different from traditional selling? Who's his inspiration and what's his business model? All these and more covered in the full interview below!
In the Spotlight with Laurel Starks highlights the movers and shakers, the big ideas and small-but-mighty acts of innovation that change the way we do business and live our lives. With her endless curiosity and phenomenal knack for getting to the heart of the matter, Laurel uncovers industry-centric topics such as building and training a sales team — and also more time-sensitive and global topics, such as the rise in interest rates, inflation, war, and more. Tune in to get Laurel's take on matters of business — and the heart.
Subscribe to our Youtube Channel

Follow us on Spotify
For questions about The Ilumni Institute programs, please schedule a call with our Director of Training Steve Watson.