In case you missed it, here is the 30-minute replay of the first Ask the Divorce Lawyers episode!
Thanks to all of you who submitted questions - here were some of them that the lawyers answered:
What is the best way to approach a family law attorney to begin building a relationship?

Is it better for couples to sell their house before filing for divorce?

When is the best time to contact people in a divorce to get a listing?

Other than divorce attorneys, what other professions can benefit from what a CDRE™ provides?

What is the most common challenge a CDRE™ encounters?

How do you handle a situation where one spouse wants to hire you but the other spouse does not?

Should we always CC both attorneys or should we email them separately when giving updates?

How do you handle a situation when the judge says "Tell your lender to just take you off the deed"?
Special thanks to our Ilumni Faculty Attorneys, Shelly Jean John & Pamela Edwards-Swift for taking your questions and keeping it real...
Click below to hear their answers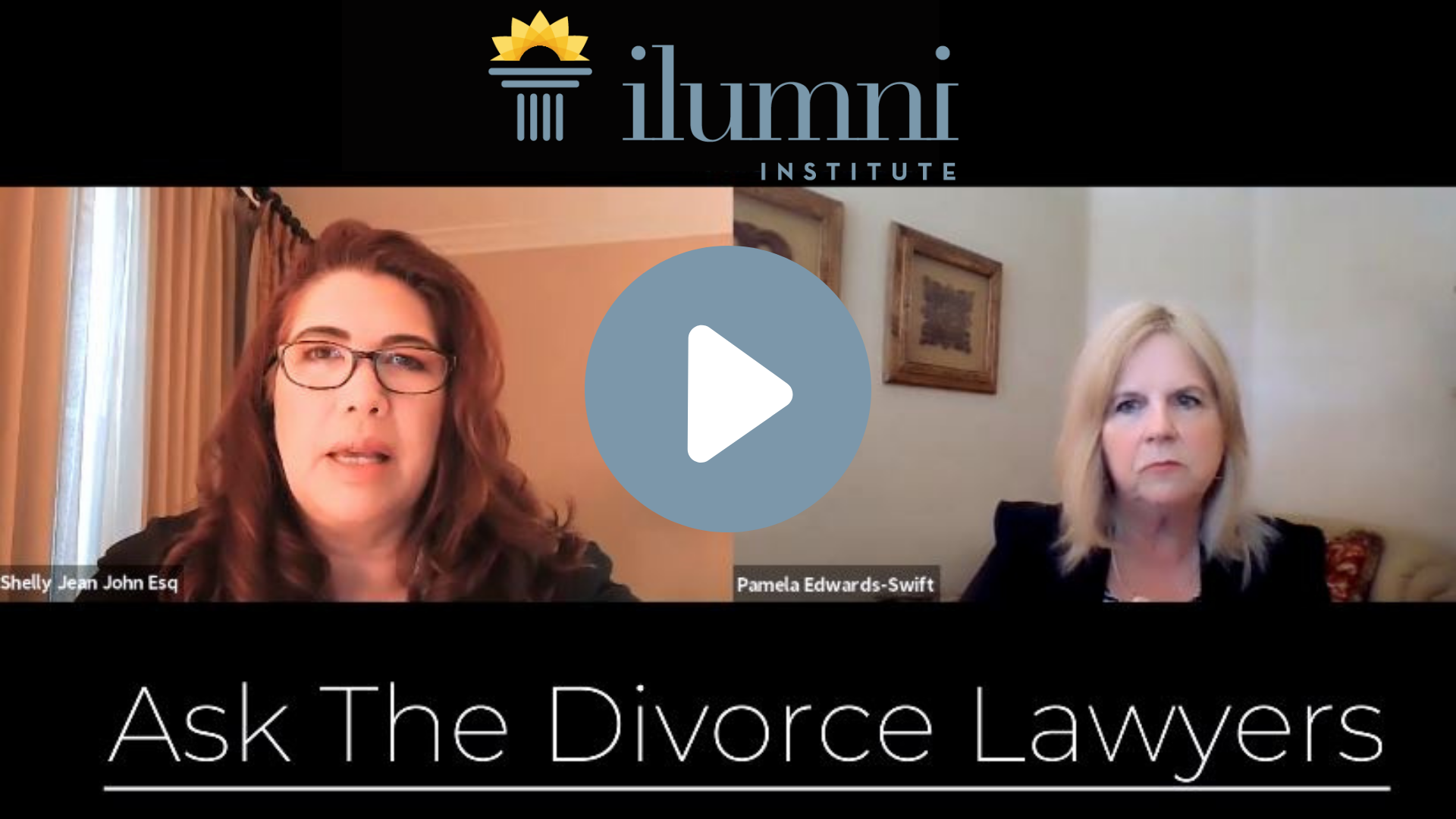 Stay tuned for the next episode that will be streamed live in our Divorce Real Estate Mastermind Facebook Group!
In the meantime, if you have any questions you'd like answered, please click here to submit them!