This may seem obvious. And yet, the most obvious things sometimes evade us. This piece of advice that can change everything.
It should come as no surprise that some divorcing homeowners do not want to sell their house. And when that person is the person living in the home, they are in a powerful position to sabotage the sale.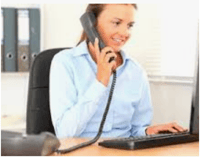 In some markets, it is customary to provide the contact number for the occupant to coordinate showings between buyers' agents and the homeowner. In other markets, software systems like ShowingTime are commonplace.
If you are in a market where buyers agents bypass you and go directly to the seller to set up showings, you will not want to do that in divorce listings. One of our students recently did that and the Wife living in the home talked every caller right out of showing her property. "Have you checked out the house down the street? They're asking much less than I am and it's in better condition. I require all buyers to see all of the other homes first before coming to my house. In fact, I have a leak in the bathroom that hasn't been fixed and it's getting bad - and I WILL NOT repair anything. This house is being sold AS IS, so tell your buyer that."
Nightmare.
The listing agent had no idea any of this was happening, until one of her fellow agents in her office informed her about her seller's shenanigans! When she called her seller, she was told that they hadn't gotten any requests to show the house, and that it's all her fault for not doing her job. What a mess.
Morale of the story: Intercept showing requests and keep a log. Programs like ShowingTime are lifesavers for these situations!