In the divorce niche, who you know - and who is on your side - is everything. At the Ilumni Institute, we are powered by our Faculty - practicing Family Law Attorneys who ensure our students are on the cutting edge of divorce real estate.
We caught up with Shelly Jean John Esq., who teaches in both our Master Course and Divorce Bootcamp programs. She shared about how she got into Family Law, what caused her to join Ilumni, and more!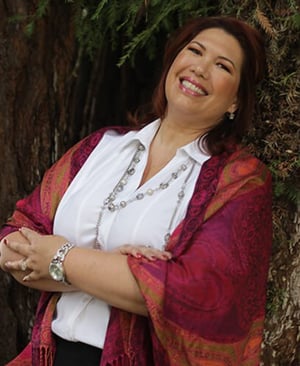 What led you to add Family Law as a specialty?
There are two reasons. First of all, I'm the child of a divorce so I am very sensitive to the needs of kids while they are going through the process. I think that fact makes me a better lawyer because I can have those conversations with parents who might be overlooking the needs of their kids. I also never forget that those are the ones that we are really fighting for.
Secondly, I got into it because my Mom was a psychotherapist and I was always fascinated by psychology and the depth of humanity, the depth of our feelings and our experiences. When I finished law school, it was the perfect mix for me to help people when they're going through that darkest part of their lives, and do so in the legal process.
How did you find out about Ilumni? How did you come to join as a Faculty Member?
I've known Laurel for a long time and I've been with The Ilumni Institute since it was just an idea. We knew that as part of our mission, we needed to train Realtors in the divorce process, as it is a legal process, so we needed family law attorneys to teach that. That's the role I came into as a faculty member. Then I also work with her in developing new programs and mentoring and teaching students through our programs such as our Divorce Niche Bootcamp. So, we have a lot of ways that we can meet the needs of our students and I have loved every minute of this project.
It's all about helping people; that's why we do it! Real estate in divorce has often been overlooked, yet it is often times the biggest asset in a marriage and it's the equity that they rely on to start their new lives and to take care of their children. When we saw that there was a missing link and this wasn't being handled well, that was our call to action. To help Realtors gain that experience and education so that these families were ready to set off with their best foot forward.
What is the Divorce Niche Bootcamp?
The Divorce Niche Bootcamp is really a way to jump start somebody's practice and profession in the divorce real estate realm. We off a ton of information into 3 days! In those 3 days, we teach our students about the legal process, the divorce process and Laurel's specific listing program along with protocol and (there are specific reasons for every step). We teach how to best communicate with the parties and attorneys when applicable, testify and serve in these situations, and how to best market to your database to start getting listings as quickly as possible!
We know that it's a whole lot in 3 days but we know that many people are up for the task and when they follow the program we are seeing great success! We are so excited. We have one coming up this month, August 25th!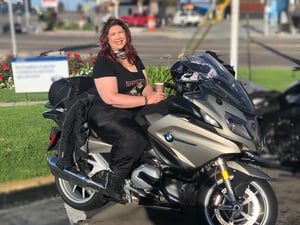 What might surprise people about you?
One fun fact is I ride a BMW 1200 RT motorcycle almost every weekend! One of my passions is to ride my motorcycle.
Another fun related fact which is related is I'm really crafty and I do pencil colorings and crocheting and do some of that "homey stuff". I'm also really passionate about my 4 dogs!
It's really important for me to manage my calendar and be able focus on self-care so that I can find the balance to do it all to keep me balanced to keep myself and profession growing and thriving.
THE DIVORCE NICHE IS A RECESSION PROOF NICHE FOR YOUR BUSINESS
Your Next Opportunity Awaits
August 25 - 27, 2020 from 10am - 2pm PST (lunch 12:00-12:30)
The Bootcamp is for agents of all levels of experience, who want to know:
Is the Divorce Niche a fit for your business?
You'll learn:
Best lead generation techniques to get started
How to handle the drama
The key differences between standard listings and divorce listings
Through our live, interactive classroom, you will come away with:
The realities of working in the Divorce Niche
How to maximize your database to uncover divorce listings within it
Identifying and managing high conflict situations
The Divorce Listing Method - a tailored approach to successfully closing these complex listings