On this Memorial Day weekend, please join me in raising a glass to our Nation's freedom, and to the resilience that defines America. This does not come without sacrifice, so here's to all who have paid the ultimate price for the lives we enjoy...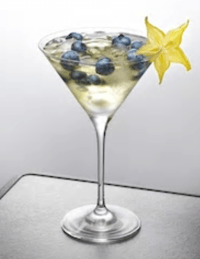 the ilumnitini
2 oz. Vodka (or 3 oz., depending on the week you've had)
2 oz. Lemonade
1/4 oz. Sweetened Lime Juice
Combine all ingredients into a shaker over ice, shake, strain pour into a sugar-rimmed martini glass. Garnish with a lemon wedge and a few blueberries! Sip, breathe, relax, and enjoy... It's Friday!